China Telecom Global (CTG) has won the "Best IoT Initiative" award at the 2021 Global Carrier Awards that took place during Capacity Europe (October 18th-21st).
This year the prestigious event returned as a live ceremony in London. A panel of 25 judges created a shortlist that recognised the most innovative players by region and industry sector. With 35 categories, the awards are one of the most recognised in wholesale telecoms and connectivity. This event was an opportunity to highlight the Operators that have driven global communications during an immensely challenging period. Event sponsors included China Telecom iBasis, Microsoft and Zayo.
China Telecom Global: Winner of Best IoT Initiative
Charlie Cao, Managing Director of China Telecom (Europe): "China Telecom is honoured to receive this award for Best IoT Initiative. It is our goal to continue enhancing connectivity between Europe and the China APAC region to support the ever growing IoT network. Businesses benefit from the economies of scale provided by our robust global infrastructure network, creating a cost effective platform and an experienced team to support it." 
Robin Draper, Sales Director of Carrier Business for China Telecom (Europe): "This award further highlights China Telecom's world-class IoT solutions. Our broad IoT offerings continue to empower our customers domestic and international businesses."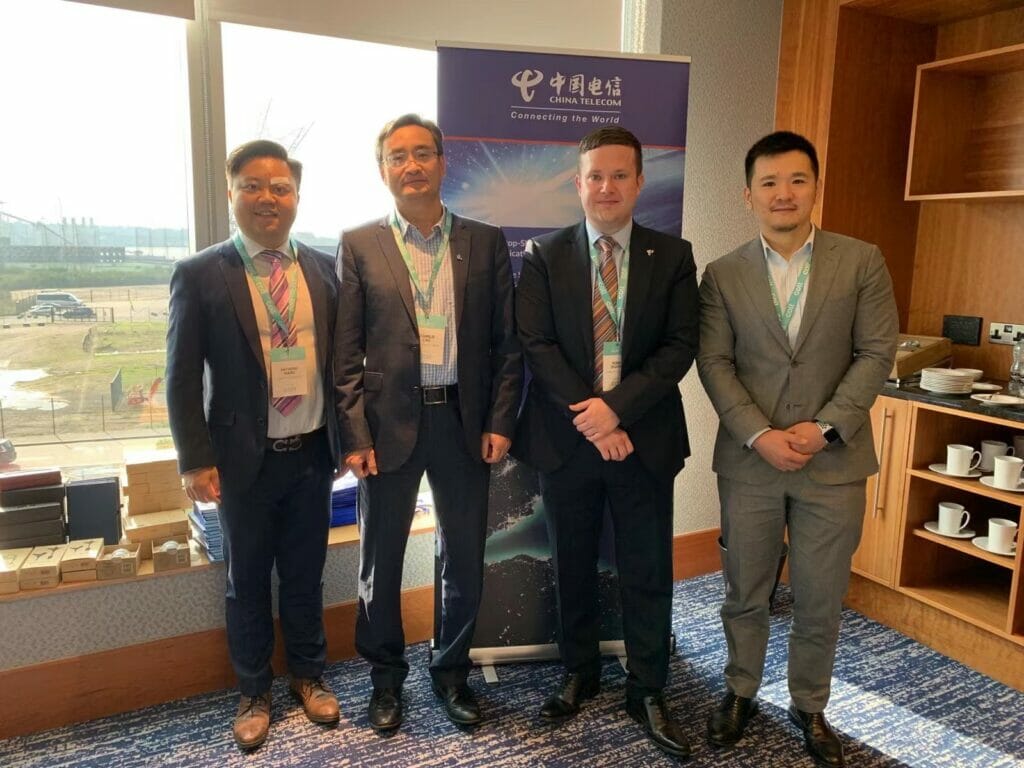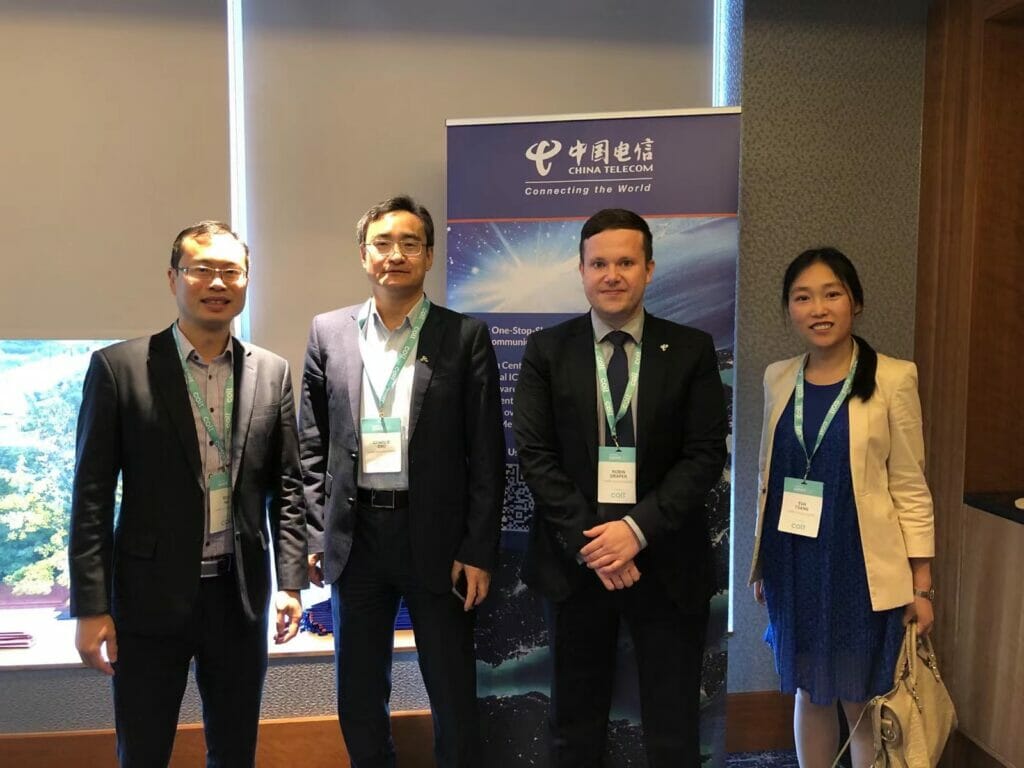 China Telecom is one of the world's largest integrated telecommunications service providers and offers world-class end-to-end solutions around the globe. In Europe, the CTE team has delivered advanced IoT solutions such as Smart city, Telematics, e-SIM and many more. The CTE IoT product portfolio continues to expand, connecting Europe and China together with advanced and legally compliant solutions.
In 2020 CTG won the "Best IoT Solution Provider" at the GCCM (Global Carrier Community Meeting), highlighting how CTG has a continuing trend of success in the IoT domain. With the increasing use of 5G and IoT in creating the global digital economy, expect more achievements from CTG as new projects, partnerships and innovations are created.
If you want to know more of what China Telecom (Europe)'s IoT solutions, contact us or view our IoT solutions page.
About China Telecom in Europe
China Telecom (Europe) was established in 2006 in London and continues to develop across the continent. With a presence in 21 European countries, CTE provides integrated telecoms and technology services. CTE seamlessly connects global business to the world's largest single marketplace, China. With a Europe-Asia network of terrestrial and submarine cables, China Telecom also provides a superior low latency and improved resilience to and from China – Asia Pacific region. Beyond just networking, we provide a range of services in cross border communications and digitally transformative technology including but not limited to SD-WAN, Multi-cloud connectivity, Internet of Things (IoT) and Cloud Contact Centre.